Thank you all for making it possible!


OMMA 2.1 is now a reality. This post is for everyone, but especially for our customers. You asked for it, we listened, and here it is!
Today, we celebrate the release of the new version of OMMA. We've managed to incorporate all (or almost all!) the requests that our customers have been making. Without your help, OMMA wouldn't be evolving in such an impressive way.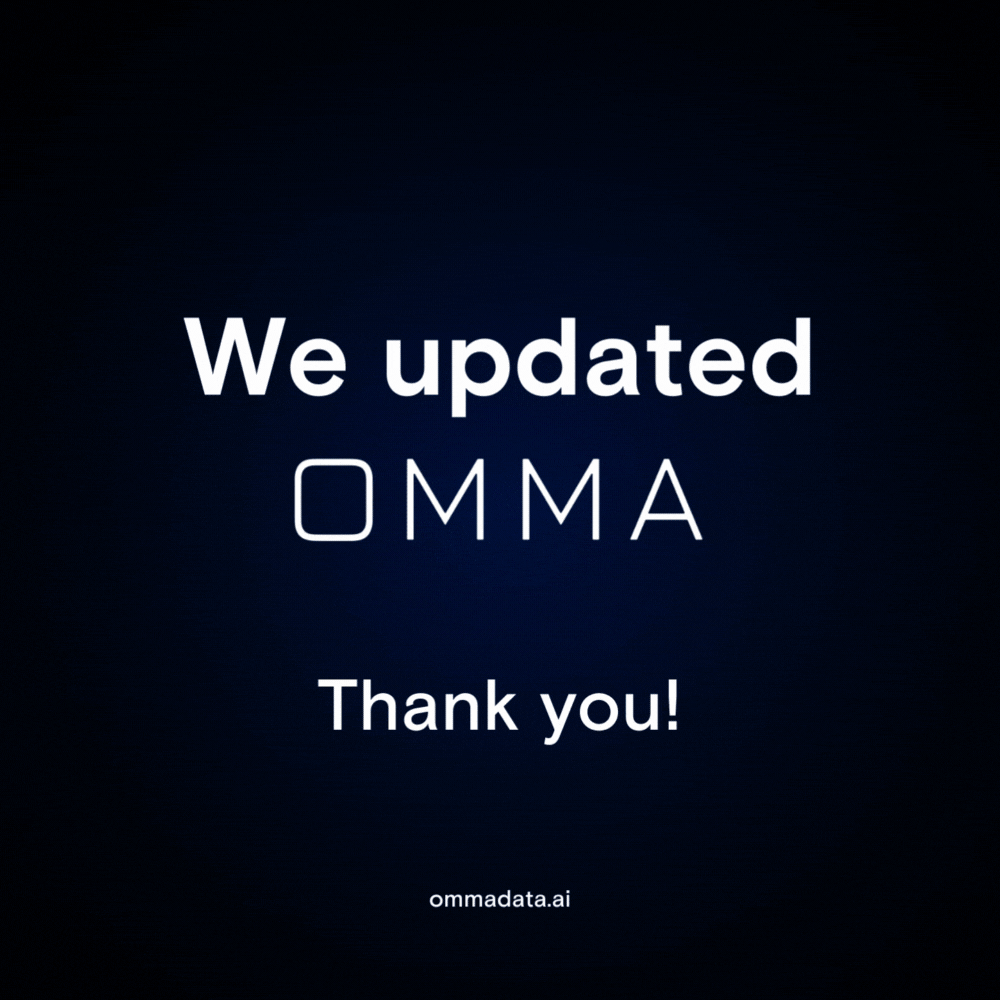 New features of OMMA


Rule Prioritization Engine and Weights: Often, you want to give more importance or weight to certain rules than others. That's why we've included this new engine in the tool. This way, the quality levels of your data assets will be weighted based on the importance you wish to assign.
Rule and Data Parameterization: The ability to vary certain information in quality executions programmatically is now possible. We've included a new module that allows you to parameterize values such as data filters, rule parameters, etc. These parameters can be overwritten at runtime for quality rule executions. For example, if you have a data filter, you can reuse your rules and run them on a daily, weekly, monthly basis without managing anything.
Error Classification: We've listened to your requests for the ability to classify or label data that doesn't pass your quality controls. Our new Category Level Error module allows a user to create a set of categories and assign them to the output of rules, automatically categorizing erroneous data. For instance, you can add a specific category to the errors of one rule and another category for the errors of another rule.
JDBC Integration: We've extended all our JDBC connectors to make the application of complex rules much easier. Now you can connect directly with a query to your systems as initial data in OMMA. No need to connect to a table, apply filters, enrichments, etc. If you have a query that provides the data you need, you can execute it directly in OMMA as a starting point. You can also enrich, filter, parameterize, or use any other option that our NoCode environment offers.
New Rule Creation Screen: The rule creation screen is now much more intuitive and powerful. You can create execution conditions for your rules with any level of complexity, including your own custom SQL conditions. Work with any preprocessing of specific rule data: joins, aggregates, temporal variations, and more.
Thank you for all your feedback, recommendations, and requests that contribute to OMMA's daily growth with new functionalities.
A special thanks to Cristina, Marc, and Rafael for making it possible. The OMMA team is filled with exceptional professionals.




And to conclude, a spoiler of what's coming next…
Execution of rules by columns, to provide much more detailed traceability in Spark.
New data exploitation model, similar to BigQuery.
A new super powerful and fast data profiling model. We have invested a lot of time in creating a native model in Spark, which allows for comprehensive profiling with minimal latency.
Adaptive rules based on variations in profiling information.
Scanners that analyze a database or datalake, identify data assets, and automatically generate rules.
Furthermore, we are preparing the tool to adapt to the new UNE081 quality standard.
We aim for OMMA to be the first certified tool under the new quality standard!