OMMA finalist in the Al Andalus Innovation Venture
We are finalists in the Al Andalus Innovation Venture 2023 (AAIV23) This second edition will take place on September 26 and 27, 2023, at the Palacio de la Navegación in Seville.
After receiving over 270 applications, AAIV23 presents the finalists for its 6 verticals and the 20 selected scaleups. This comprises a total of 56 projects from various regions of Spain.
36 Startup finalists
During the AAIV23 event on September 26, startups from various sectors and technologies will engage in specialized activities. They will present their ideas and connect with national investors in the Pitch Startup Room. Moreover, OMMA will actively participate in the Al Andalus Innovation Venture as a finalist in the vertical of artificial intelligence startups.
The verticals and their finalists are as follows:
Aerospace: Ahyres, Fuex, Wegaw, VES Robotics, IENAI Space, Kreios Space.
Health: Ailin, Cobiomic Bioscience, Trailing, Loop Diagnostics, Msurgery, Rehand.
Food/Agro: Foodyt by Tipsi, Bio2Coat, Nucaps, Biogreen Road, Cimico, Greenfield Tech.
Cleantech: 2GF Solutions, Calpech, Enerlind, H2Vector, Powerfulltree, Stemyenergy.
Artificial Intelligence: Correcto, OMMA Data, Opground, Quantic Brains, TadiaAI, Tradeasy.
Fintech and Insurtech: Colibid, Lodgerin, Realitrix, Silbo Money, Trebolbank, Youforget.me.
OMMA data team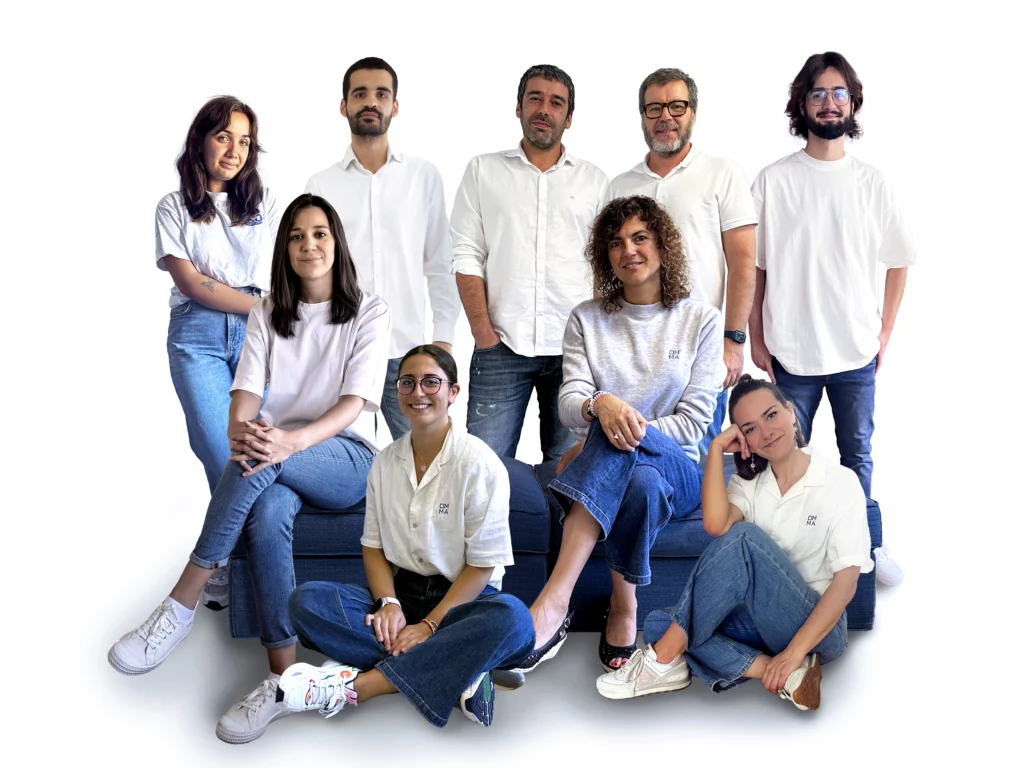 Juan Ramón González, OMMA's current CTO, developed a tool to address quality issues for two of its clients. Consequently, the proposal yielded excellent results, prompting Marc Serra and Juan Ramón González to establish a completely independent company to market it.
It was at this point that Astrid Camprubí joined to lead OMMA. Thanks to assistance through the Neotec program (CDTI), they were able to invest in developing the product for international commercialization, ensuring robustness, cybersecurity, functionality across various sectors, and dashboarding features.
In its inaugural year, the company has sustained itself thanks to a warm reception in the market, which has enabled them to operate without external investment. Nowadays the company is seeking private financing to accelerate its expansion, further consolidate the brand, and continue evolving the product. Currently, they have clients in Spain and a global presence in Brazil, Chile, Argentina, and Mexico.
Second edition of Al Andalus Innovation Venture 2023
The second edition of the event takes place on Sept 26 and 27 in Seville. Additionally, it has the support of organizations like Junta de Andalucía, the City of Seville, and Enisa, among many other entities.