OMMA Data winner of the ATICCOLAB  Pitch Competition 2023
The female entrepreneurs behind the 14 startups selected as finalists presented their projects in the third women edition of this Pitch Competition in Madrid and Barcelona. OMMA Data emerged as winner of this ATICCOLAB Pitch Competition 2023.
Following a training session with mentor Joaquín Guerrero to prepare their project pitch, the finalists engaged in a day of inspiring talks, workshops, and networking before the Pitch Competition. Here, they presented their projects to a panel of investors and collaborators from the entrepreneurial ecosystem.
Aticcolab Pitch Competition Barcelona
The day in Barcelona commenced with an informative Business Model Canvas training session, skillfully delivered by Anna Busquets, CEO of Muutos Consulting. Subsequently, two engaging talks were presented by influential figures in the entrepreneurial realm, both championing female leadership. These sessions, coupled with various collaborative activities and networking opportunities, offered a comprehensive and enriching experience.
Romina Milesi, CEO, and co-founder of Athos, lauded the day's events. She particularly appreciated the pragmatic and candid discussions that unfolded, addressing the specific challenges confronted by female entrepreneurs. The authenticity of the content had a profound impact on the attendees.
The day culminated with pitches from the 8 selected finalists in Barcelona, each allocated three minutes to present their innovative projects. These forward-thinking startups included:
Athos
Best Halal Trip
DuckWalk
EscapeUp
FlamAid
Lexy
Miistico
Omma Data (Aqtiva Data Technologies)
Astrid Camprubí, CEO, and co-founder of Omma Data, emphasized the pivotal role of women in assuming leadership positions within the entrepreneurial landscape. She underscored the robust and supportive ecosystem that women are fostering, continuously inspiring and motivating one another."
Given the exceptional quality of the projects presented, the jury couldn't help but acknowledge two startups as winners: Omma Data (Aqtiva Data Technologies) and FlamAid.
OMMA Data: Innovation in Data Reliability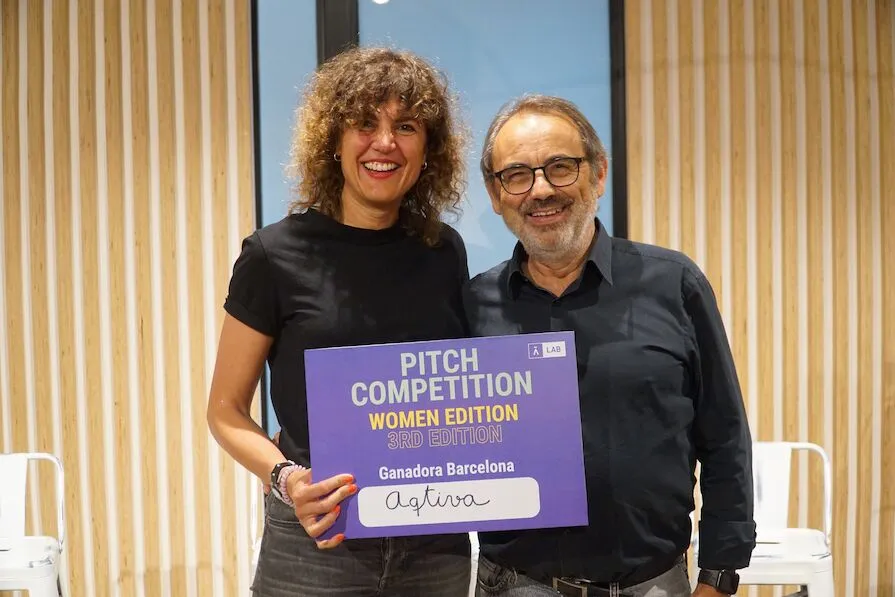 The first winner, Aqtiva Data Technologies, which rebranded as Omma Data on May 24th, is the pioneering data reliability tool that enhances business efficiency and profitability by ensuring high data quality for strategic decision-making.
Fostering Female Leadership in the Entrepreneurial Ecosystem
The Women's Edition Pitch Competition aims to provide visibility and support to startups led by women. In recent years, female participation has increased, but achieving gender parity remains a challenge. Thus, we engaged with female entrepreneurs who participated in the Pitch Competition to gather valuable insights.